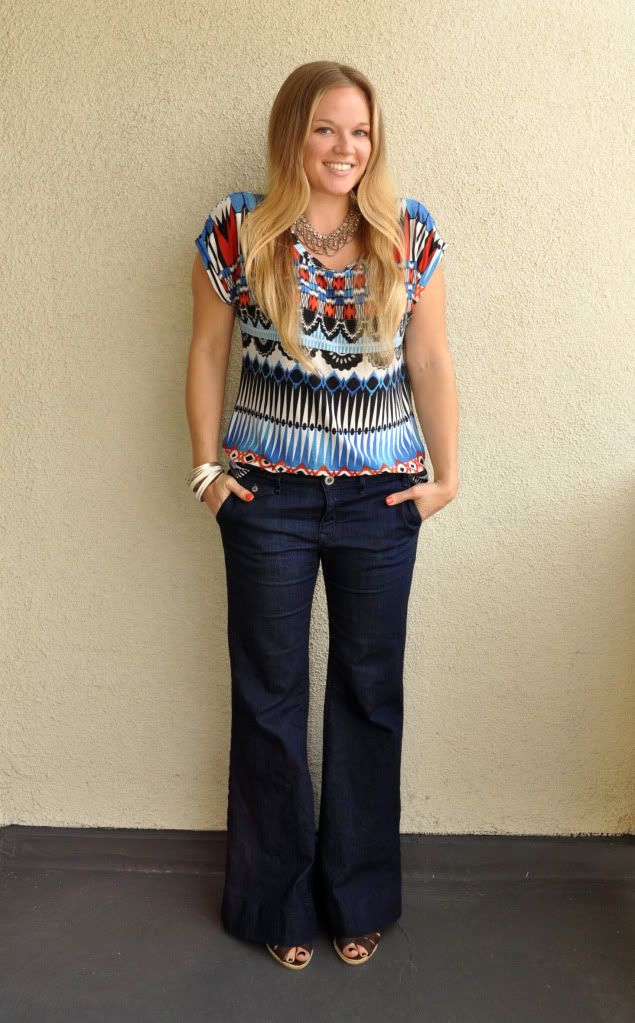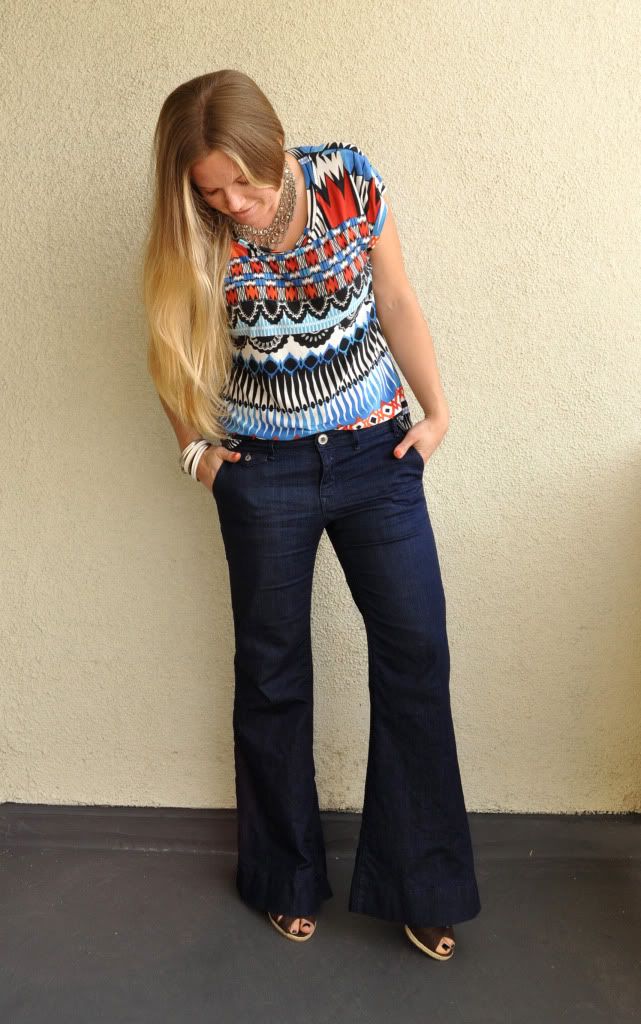 What I wore: 30 days. No outfit repeats. Day 9.
Last night we returned from the beach. We circled the block and drove to the back of our building in search of a parking spot and lo and behold, there it was. Not a close parking spot but...
a love seat.
A love seat that matched our living room
nearly perfectly.
Sitting on the sidewalk next to a

"FREE STUFF"

sign.
We parked and walked past it, giving it a quick once-over on the way to our apartment. Not only was this a free, almost-exactly-what-we've-been-looking-for love seat, but this was the most pristine piece of sidewalk furniture I've ever encountered.
On the way to the apartment we sort of joked that we should go bring it inside. Quickly the jokes turned into a serious discussion. With only one couch, we were in need of some extra living room furniture pronto. We'd been searching for a chaise lounge to buy but it had sort of fallen by the wayside with all of the other moving expenses we've incurred.
So it was decided. We went back outside, checked under the cushions (no gross surprises) and shoved the thing into the back of Ryan's truck as quickly and covertly as we could,
hoping no one would see us.
I'm not sure yet if I'm more embarrassed that we now own a freebie couch or proud that we saved 300 bucks. I am sure that we're going to vacuum, spray and scrub it, just in case.
But it looks pretty darn good, don't you think?
It must be good, as Yoshi's already claimed it for himself.